Best types of locks for windows and doors
Locks to defend from lock snapping
Despite all the attempts of bringing in new locking methods and all the up to date locksmith services who are ready to advise you on how to secure your home with the best locks, unfortunately most people still decide to stick with the older fashioned and default locks. This often results in burglary which is still a flourishing sort of crime all around the world. And one of the most favoured quick methods of burglars to get into your home is via lock snapping, which doesn't even require any specific knowledge. Let's get to learn more on what lock snapping is and what sort of locks can prevent it from happening.
What is lock snapping?
According to the UK crime statistics over 20% of burglary in the UK happens via lock snapping, which is a method that can be done in a few minutes, does not need any specific tools only a little bit of expertise. Upon lock snapping the burglar would simply turn the lock area (mostly aluminium) upside and take out part of the lock this way (break the cylinder), then they would play with the cylinder until it releases and the door opens up.
What locks are the most vulnerable to lock snapping?
It's commonly one type of lock that's the most vulnerable to lock snapping and it's called single euro cylinder (also mentioned as uPVC and it's the most widely used default lock on most doors of residential buildings)
Locks which are fitted incorrectly by amateur locksmiths and have half of them outside the door: unfortunately there are still many locksmiths who are not licensed neither certified but still get jobs due to people not knowing enough about the installation of locks. If you see any door which has its lock popping out, you will instantly know that it hasn't been installed by a good locksmith. These locks are also very vulnerable to burglary and should be fixed by a vetted professional as soon as possible. Always make sure your locksmith is licenced (MLA in the UK for instance) and that they are as professional as possible for doing the job.
Old locks in old doors: older locks are way easier to open up than the newer sort of locks. This is also due to the material that surrounds the lock itself.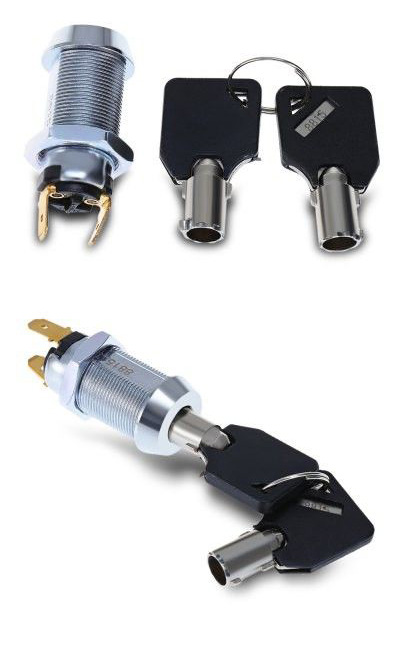 The best locks to protect from lock snapping
Diamond Standard Anti Snap Lock Cylinder (SS312)
First if all you need to seek for a class of the lock. The best locks today are those which are called diamond standard cylinder locks. These are locks which have the class of diamond standard and have been specifically made to prevent from door snapping. The cylinder locks which are in the Lock Cylinders Diamond category have all gone through a specific test to withstand door snapping. This standard also has the sign of SS312 on it. As you can see these locks are also simply referred to as anti-snap locks.
We hope we can prevent many homes from lock snapping with the help of information coming from the best professional locksmiths. As advice on the best types of locks for windows and doors from the best locksmith in your area.